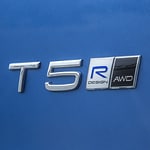 If you're in the market for a compact SUV, the high-performing Volvo XC40 R-Design should be on your list of vehicles to see. The engine is superb and there's plenty of room for passengers. It also has an upscale interior.
The Volvo XC40 R-Design has leather upholstery that's of exceptionally high quality. This includes Nubuck upholstery, which is known for durability and an attractive appearance. It fits perfectly into the XC40 R-Design aesthetic.
That's because how a seat is positioned is directly related to the comfort level. The power front passenger seat in the Volvo XC40 R-Design is easy to adjust and exceptionally comfortable.